A short version of Kevin Little's autobiography
klittle@yahoo.com
From Abilene
Born in Abilene Texas, Feb 15th, 1965, to Brigitte and Lawrence Little. Moved to Whittier, California around '67 when my momma visited California and INSISTED that it would be a much better place to live than the dust bowl of Odessa Texas that we lived in before.
Westward Bound
My folks put all their belongings in a huge trailer, and towed it out here with a '64 Mustang 260 V8 (with all the HiPo stuff). We lived on Camilla Ave. when I was 3ish, and Nancy and George Burgess were friends we met then that took care of me many times.
School Starts
Around when it was time for me to start school, we moved to another part of Whittier, and lived on Midcrest drive just off Stamy. I don't remember the school's name, but I remember Mrs. Roderick, my 4th grade teacher who was really good to me, and I remember Angie, the girl next door who moved away to San Jose, and the girl across the street Lori, and my friends Robbie and Ricky and Donnie.
Cousin Craig
My cousin Craig and Aunt Dorris and Uncle Glenn were in Yucaipa and/or Calimesa around this time, and one of those places had fresh blackberries, and also I learned to ride a bike and skinned my knee there. I was an only child, but my cousin Craig was/is my age, so we grew up together.
Racing
My dad had a 3 wheeler DuneCycle, and he did a lot of desert track racing with it, and in Whittier there were a bunch of guys in the neighborhood that had them, especially since the guy that invented them, Bill Stull, was our neighbor.

Later, he had a '62 H-modified sports racer called The Thundermug, with a 750cc Crossle motor that on a good day might have generated 35-40HP. This was usually the smallest car at the Old Timer racing events we went to at Willow Springs. When I was in double digit ages, I spent some time working the flags (and brooms) in the corners, to keep the track safe and clean, and also have a nice close up view of the racing. Sadly, this car was sold to help cover the cost of our next move.
Move to Anaheim
Around the bicentennial (that's 1976, for you who don't remember) we moved to Anaheim, near State College Blvd. and La Palma, on 2302 North Redwood Drive.
School in Anaheim
I went into Ms. LeDuca's 5th/6th grade GATE class, and as suddenly found that I couldn't goof off in school anymore, and I actually had to work a little. And it was awkward meeting people, 'cause I was suddenly growing a lot, but I was always the quiet brainiac and because I was big, some kids wanted to fight or expected me to pick a fight, or at least expected me to be able to defend myself. I wasn't too good at defending myself either physically or socially at that point. And also, there were lots of cute girls, but none of them lived on my street, and none of them asked me to come over to play with them (which is different from Whittier, where there were several neighborhood girls that wanted me to play house with them).

And then I went on into Sycamore Jr. High, and didn't find the material as hard as Ms. LeDuca had provided. And I went out for Track... my events were 880 and Mile, and sometimes 440. I ran like a rabbit. Once, in PE class, a kid kicked me where it counts, and I hit him and broke his nose; this was complicated by his being of hispanic descent, and many hispanic friends of his choosing to believe that my act was out of racial prejudice. I heard there were people waiting for me, so I ran home like a rabbit that day. Was really shy around girls, but I met one who I traded notes with, Tammy Bestenlehner, and we were going to save ourselves for each other forever, or at least until we got the nerve to talk to each other.

For high school, I went to Katella High School in Anaheim. I was the Math club chair, helped teach math and computers, and went out for Water Polo and Swim Team (100 Butterfly). I discovered how to drive at Anaheim Stadium, and had my dad's race car as my current ride (1977 RX-3sp, with street port rotary, 150+HP, 14sec quarter). Same car I got my first ticket in (65 in a 35, didn't notice the cop till I pulled into my folks driveway).
Anaheim friends
Anyway, some friends I remember from this time....

Brian LaBelle and Brian Huitt from Ms. LaDuca's class, who I played pool and stuff with after school.

Dean Kalitta with whom I hunted birds with BB guns, and did a lot of stuff on his Dad's computer, a Commodore Pet.

Randy Loomis with whom I did much software analysis and trading, and played many a game of Cosmic Balance.

Montri Phongsasavites with whom I also did much trading.

Phil Stenson who was our Goalie in water polo. We worked on plans for building bombs out of raw chemicals but never did.

Craig with the 455 TransAm. Oops, I don't remember Craig's last name, I just remember that he let me drive his car... once... It was really cool, but I couldn't get the tires to hook up AT ALL. Need to drive like a granny to avoid burnt rubber.

Brian Furumoto, the master of automotive design. Brian and I sat together in a couple of classes, and we were always drawing automotive sketches... usually with me giving rough sketches and Brian going to publishable detail. Brian went on to go to the Pasadena Art Center of Design.
More Racing
After moving to Anaheim, we weren't doing much if any DuneCycle or really any off road riding whatever. The environmental protection laws were changing some, and also my father's work schedule and commute kept us from having a lot of time for that. So here's what we had time for...
Autocross
Actually, back in Whittier, my dad had sometimes autocrossed my mom's BMW 2002 (well, actually, it was a BMW 1600 with a 2002 motor swapped in, but same difference), but shortly after the move to Anaheim, he got a Mazda RX-3SP (an immediate predecessor to the RX-7 which had the same powerful rotary engine), and we took it to a bunch of Autocross events. Autocross is a simple 'time only' race through a course marked in a parking lot or similar size area... the winner is s/he who gets the best time without knocking down any cones.
Solo I
Another form of racing that I pit crewed for my father would be Solo I, which is similarly a 'time only' event, except that it is set on a road race course such as Willow Springs, or what used to be Riverside International Raceway. The only 'wheel to wheel' racing occurs in the practice groups.
What, me race?
After spending much time as my dad's pit crew for various racing events, finally, I turned 16, got my license, and was able to race with my dad, at least for the Autocrosses. Of course, I was usually more focused on looking fast than going fast, so my dad always beat me.

If you're interest in this kind of racing, you should check with the SCCA.
Germany, 1983
Following my high school graduation in '83, I went on a trip to Germany with my mom and dad and some of my mom's students, Chrissy and Andrea. We flew to and from London Gatwick, and took the ferry across to Ostende, and then trains from there to Frankfurt.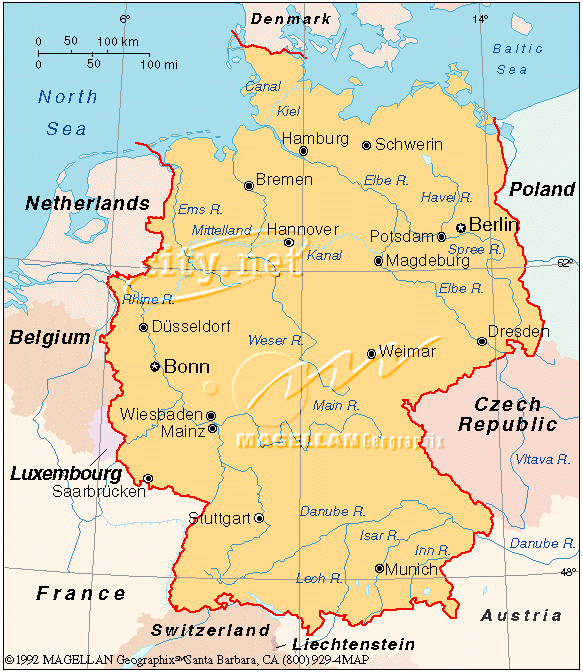 We rented a van, and drove all over Germany, covering most of the map, Koln, Bonn, Heidelberg, Frankfurt, Hamburg, Bremen, Berlin and Munich. And probably a few other places I don't remember the names for, like my Grandfather's town. My grandfather played his Concertina for me.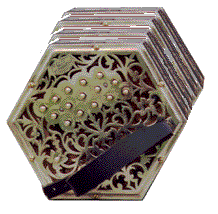 I didn't speak much German, but in many areas this is no problem, as many Germans take many years of English as a normal part of their studies. The only time this was really a problem was that I couldn't communicate very well with my Grandfather.
Pomona College
I went to college at Pomoma College in Claremont, California from Fall 1983 through Spring 1987.

A friend of my mom's, Rachel Sweet, had two sons that went to Pomona College, so it came with firsthand recommendations, and also through my Dad's company GTE, there was a Guy Ellis scholarship that helped out with the tuition. Actually, I wanted to go to more of a technical/engineering school, but my mom wanted me to go through more of a liberal arts program, and it seemed like a nice enough place to visit, so I chose it on short order.
Roommate Doug
I showed up late for Freshman Orientation week (like who needs to schedule a whole week to get oriented?), and my roommate Doug Williamson was disappointed to see me, 'cause he thought he was going to get the room to himself for the semester, or that maybe he was accidentally going to get a female roommate.

Doug was a good guy, we were both taking similar courses (Physics) and interested in similar things (Pizza, Beer), and we put up with each other enough that we decided we could be roommates again the next year, and the next and in fact all four years in school and for another three years in Manhattan Beach after graduation.
Seaver Computer Center
SCC was the proud home of our IBM 4341 VM/CMS mainframe. And both of the 8086 PCs we had at the time, too. I applied to work there before freshman orientation was even over, but they didn't hire me, so I just spent a lot of time there playing games.
Trek
Trek was a multiplayer game written in APL originally by Carlton Moore, based on a 100 by 100 matrix of space as the battlefield, with Federation, Klingon, Romulan and Tholian races to chose from. "Let's meet at 50,50" was a common call heard across the main computer room at Seaver. While I was a freshman, there were several juniors and seniors who I looked up to and learned a lot from, John Todd, Todd Headrick, Ben Staat. After a while, I was around enough that I became the administrator for Trek, brought up the server console, and worked on enhancements to improve the efficiency of the game.
Consultant
The first year, I applied to work in Seaver Computer Center, but they didn't accept me, so I became defacto Trek gamesmaster.

In subsequent years, I worked the SCC help desk, did various tape backups and handled user questions. And typically, I tried to work late shifts, so that I could arrange for games after my shift was over.
Parties
I discovered the Wed Night. The Wed Night was a massive party that served lots of beer and alcohol products, which naturally produced lots of drunken behavior. Other major drinking events I remember regularly attending... The Wash, the Soak, Brain Damage (or was that Dain Bramage?). And of course, thinking of Brain Damage really reminds me that I really need to thank Brian O'Dea for mopping me off the floor and practically carrying me back from HMC to Pomona after I had a few too many of the HMC Chemists' home brew schnapps.
Majors
Well, for about 2 years, I thought I was going to be a Physics major, but toward the end of my Sophomore year, I was figuring that with all the required classes and pre-requisites, it just wasn't going to fit into 4 years, and my scholarship etc. was just good for 4, so I looked over everything, and considered that the Mathematics major was pretty straight forward, with a minimum of 5 upper division math classes required, accepting the 2 upper division Physics classes I'd already taken as applicable toward applied math, and leaving me with about 2/3rds of schedule to plan as I saw fit. Through mathematics, I chose freedom...
Contacts and Memories
Some people I remember from Pomona College.

Professors: Johanssen, Ogier, Zook for Physics, Bull for Math, Brueckner for German

Friends: Brian O'Dea '87, Doug Williamson '87, Eric Hjalmarson '88, Robert Falconer '87, James Levesque '87, Tom Walton (was '87, but transferred out to U of O), Don Kubota '86, Todd Headrick '85, many others...
Germany trip 1987
In the summer of 1987, following my graduation, I took another trip to Germany with my folks. This time, I went with the benefit of having "ein bischen Deutch studieren".

On this trip, I got to drive the autobahn a lot, which was fun, though it was in a Ford diesel van, which made it slightly less fun, since it had a rev limiter at about 125kph (~75mph). We also had a Ford Scorpio sedan since we had a few people too many for the van, but it was sorta hard to drive the car light footed enough to let the van keep up... my momma seemed to be best at handling this challenge.
Life in Manhattan Beach
Well, after graduating with a B.A. in Mathematics in 1987, I had to figure out how to get a job and get a life and stuff. I started working for Xerox corporation in El Segundo, as a sustaining engineer in their IBM MVS host software group.

I moved to Manhattan Beach near Pollywog park after finding the commute to Newbury Park was killing too many dinosaurs and getting me a few too many speeding tickets to boot (that was 110 miles a day, which I did for 3 months and got 3 tickets). I got a 3 bedroom apartment with Brian O'Dea and Doug Williamson. Eric Hjalmarson often came up from San Diego to visit, and play RPGs and watch 'fu movies and eat Pizza.

As I slowly burned out on working late hours, I took evening beach volleyball classes to encourage me to reacquire control of my time, and spend more of it doing things I'd enjoy. Eventually, I decided that I'd like to have ALL of my time under my own control, so I in the spring of '90, I left Xerox, and did some traveling.
Bike Trip to San Diego
I enjoyed the occasional 20-30 mile bike trip up to Santa Monica or Malibu, but I decided it would be interesting to see if I could make the trip from Manhattan Beach to Eric's place in La Mesa, which would be 120 miles. I made it to San Clemente on the first day, which was fairly smooth and flat, and about 8 hours of riding. The next day, woke up at 5am and made terrific time until Del Mar, but was then faced with climbing up through Torrey Pines. I was almost ready to give up by the time I reached the top of Torrey Pines... one of my knees felt pretty numb and I couldn't pedal evenly. I had not thought to get toe-clips, which were very much needed for this hill climb. Once I started hitting business areas, I looked around for a bike shop, and quickly bought and installed some toe clips at the first opportunity. With some new found energy and efficiency from being able to pedal on both upstroke and downstroke, I continued on to Eric's place, and made it around 5pm, so I was riding for about 12 hours. My knee hurt for a couple days, so I didn't end up riding back. Later in the summer of '90, I took a tour of Ireland with my folks. The Little family ancestry was traced back to about 1830 by my Uncle Gary. Apparently, the last Littles that he was able to find in his genealogy search were Andrew and or Clifton Little who migrated from Enniskillen, Ireland due to Potato Famine. It was our mission, were we to accept it, to see if perhaps we could trace the ancestry further back. Unfortunately, we checked with several churches and other sources in town, and couldn't find much if any records of anything before 1850.
Left hand drive
I was elected driver, having had some previous left hand drive experience on earlier England and South Africa trips. We had a little Ford Fiesta, a model that was imported to the US briefly in the late '70s, but was a mainstay econocar in the UK. Nice little car. Also saw a Mazda 121 on that trip, which at the time was pretty much a Eurospec Kia Pride/Ford Festiva.
Living at The Estates
In the summer of '91, I had saved up enough for a condominum, and my roommate Brian was finally succumbing to pressure to move up north to be with his long distance girlfriend since college, and I was ready for a place of my own anyway. I looked around in the Redondo and Hermosa areas, and finally I settled on The Estates, in Palos Verdes, just off Crenshaw Blvd near the Botanical Gardens.
Training Consultant
After returning from Ireland, and not quite seriously looking for a real job yet, I found that I had a message on my answering machine from DYAD training systems in Long Beach, looking for a Consultant to develop training materials and present pilot classes. The pay was good, and Ralph Vizcarra and Terry Heiney were easy to get along with. I worked on several projects related to training Xerox sales analysts and customers in complete printing systems solutions encompassing host software, PC software, and printer resident software.
You Are Driving Miata My Mind
Having resolved to wait until after I passed the 'age 25' insurance threshold to get a sports car/race car, in January of '92, I saw the right deal on a '91 Miata (zero options, actually for sale at sticker price), and I put in my own radio and stuck on some sticky Yokohama A008 tires and went racing. The SCCA C-stock class was in fact packed with Miatas, and it was nice, for a change, to be able to get a lot of useful advice from other folks running the same car. Unfortunately, I didn't spend enough time taking their advice, and didn't make enough of the legal modifications to be as competitive as I could have been. Anyway, just when I thought I had it figured out, Mazda started putting the 1.8L motor in the '93 Miatas, which runs in the same class so renders mine slightly less competitive, and I haven't been racing so much since.
Back to Xerox
Having bought a Condo, I soon discovered the consulting income wasn't coming in as steadily as I would like, so I looked for contract work. In '93 Chipton Ross quickly lined me up with Xerox, where I did Quality Assurance testing on various Xerox printing systems product solutions. I developed sample applications to verify that the printing systems met their design goals. And along the way, I met Louise.
Louise
I can't really talk about my recent life without mentioning Louise, but I'm not with her anymore either. Louise was the one I thought I would spend my life with, but it didn't work out that way. Anyway, things I remember and enjoyed with Louise were Concerts in the Park in Manhattan Beach, Aerobics together at Sports Connection, watching Melrose Place, going to the Hermosa Beach for walks to watch the sunset. I think we learned some nice things from each other, hopefully we can remember what they are.
To Value Health
In the interest of developing a broader and more marketable bag of tricks, I moved on to Value Health Sciences in '95, where I worked on a physician profiling tool for the medical claims/insurance/HMO industries, gaining experience in the areas of C++, COBOL, SQL, Oracle, and DB/2. Some friends I remember from Value Health... John Murtagh, Mike Szczech, Alan Homan, John Wong, Patricia Burgess... almost too many to list.
A summer off!
In the spring of '98, VHS went through some changes in ownership which resulted in about 40 layoffs, of which I was one. I was emotionally and financially prepared for some time off! And my current girlfriend Kathy is a teacher, so she and I had the summer off together. I've had time to do a lot of reading and net surfing, and spent a lot of time in the sun.
Y2K
After being laid off in 1998, I did some research into Y2K related positions, and there were some COBOL programming opportunities I considered... but at the same time I was thinking, UGH, do I really want to be a COBOL expert? And then I realized that of the software I had worked with recently, Oracle was solidly positioned to be successful at surviving Y2K, so I would be well advised to take an opportunity as an Oracle DBA. My first opportunity as an Oracle DBA came because I interviewed with a company QSS where a previous DBA had set up their database in Archive Log mode (generates transaction history files regularly), but no backup process that would archive and purge those logs, so they were confused about why they kept on running out of disk space and needed a DBA to start immediately to help solve their space management problems.
Married Kathy
Joined in a blended family, with kids Matthew age 6, Samantha, age 8, and Shaun age 15. Kathy and I decided to share our Christian lives together, and to set a good example for our children and educate them in the way they may follow to succeed in truth and navigate many evil temptations. The children and ourselves remain a constant ongoing work.
Blue Shield of California
I started working here in 1999, migrating Sybase to Oracle, with Oracle 7.3.4 being the database version I was typically working with at that point, mostly running on Sun servers. As I update this now I have just passed my 10 year work anniversary, over the years upgrading 7 to 8i to 9i to 10g and now researching 11g, and am soon reaching my 10 year marriage anniversary.
Day Trading (how not to)
Not exactly a "day trader", but I was confident in the software and equipment I worked with, and I invested in what I came to trust based on my work... lots of SUN Microsystems and Oracle Corp stocks. My idea of "diversifying" included a bit of HP, IBM and Microsoft as well, but of course it was all Tech stocks, because this was an area in which I was confident, and which I felt there was much unfounded Y2K worries over. Unfortunately, I got my wires crossed and I bought on margin into the beginning of the fall of the dot com go bust in 2000-2001 timeframe. I sold all my SUN holdings at 128 and then bought it again at 96 and watched it keep falling to around $10-12 a share. I retained some false faith that buy and hold was going to pay off eventually and that the market correction would correct in the other direction soon enough. The lesson I have learned is that if you want to go to Vegas, go to Vegas. Whether you are playing with dice, cards or stocks, it is all the same game, just try not to gamble your life savings.
Cascade Failure/Loss of Parents
Soon after we were married, there was 9/11/2001, the well remembered twin towers disaster. Immediately preceding this by a few months was the passing of Kathy's mother. And then Jan 31, 2002 was the passing of my own father Lawrence Little. And around the same time as all of this, I'm finding I owe back taxes for all those dot-com stock gains I had in 2000 before I went bust in 2001. I might look back and say had I understood the tax consequence I should have taken the loss earlier in order to materialize the loss in the same year to offset the gains I had made earlier in the year.
Utopia
A particular multiplayer online game on which I invested much time and effort, and developed friends across the world, was a game by Swirve called Utopia, which was vaguely D&D themed game where you may choose to play races Elf, Dwarf, Human, Undead, Avian, and a special personality such as mage, thief, general, warrior, shepherd on top of that race, and then join a kingdom of around 20-25 players, and if this kingdom is well organized, such as when I joined the Absalom alliance and was part of Sanctuary of Absalom, then several high IQ guys would debate what the best combination of attack, thievery and defense capabilities that would be capable to win wars, and each round of the game, the author Mehul would make a few random mostly stupid/inconsistent rule changes at the last minute, and then everyone has to quickly assess whether the last age's winning strategy would still be a winner, or whether now a new race/personality combination has become a "must have". Among my favorite memories was leading a kingdom as an Undead Shepherd which according to anyone intelligent would usually be considered among the least logical possible race/personality combination. Undead race has no need to eat food, but Shepherd gives the advantage of producing excess food. Because I could aid this to other players, it fostered trade relationships, where I may pass around extra food, and get back gold or soldiers or something else useful. And the second most useful thing is that because I made a choice that looked stupid, in wars the enemy would focus attacks on me, but since I have a race that doesn't need to eat, you cannot starve me, I am an experienced and hearty player who gets a good chuckle on this as I run point, absorb enemy fire and then pass aid around in case I am overpopulating as I am losing land or whatever, I have trade relationships and kingdom mates that I can work with to hold what I cannot hold myself, and then send me aid back when I have recovered some lands to rebuild. It takes a lot of teamwork to actually kill someone in this game of Utopia, though at the ABS level of play, you expect death rate of about 1-2 kingdoms per day if the war goes over minimum time.
My Deliverer
My deliverer is coming. It is a song by Rich Mullins, a christian artist who preceded my father in death, and this was among the songs played at my father's memorial service. Soon after this, my mom drove out my daddy's Dodge Dakota Sport pickup which was left for me to have, and I was thinking of the song as she brought it out to me, though I have resisted the impulse to get a "MYDLVRER" personalized plate. It is just a truck, my Deliverer is the lord Jesus Christ, but it is pleasant for me to feel that my father is with me because his truck is with me and I will keep it as long as I can. Whatever is the price of gas, I like V-8 power delivered through 5-speed to 4:10 gears by Traction Loc diff. Daddy said it is a trailer towing package, but it is also about right as a Drag Pack. And I should also note that honestly Traction Loc makes it a bit more dicey in the rain, because traction is equalized across both drive wheels... it follows that *lack of traction* is also equalized... once you break one wheel loose, both of them will get loose and if you are cornering, you better like to look like the Dukes of Hazard... which I do like, so I have fun in the rain but try not to have too much fun... I did a 360 on the freeway in the rain and was fortunate to come to a stop without hitting anyone or anything. While I'm on that, I might also advise against using Cruise Control in the rain... because when the tires go slippy and the traction loc equalizes the load to make both tires go slippy slippy, and then cruise control detects speed decreasing and increases the throttle setting to maintain the constant speed desired and then everything really goes slippy slippy slippy.
Jessica, Buffy, Rebecca, Peter, Luke, Herbie and Francis
These were, have been and are our pets. Jessica was my black cat, she had a bit of a Burmese personality to her, a bit uppity, gift from Louise's friend, who was Maitre'D at a French resturant, and Jessica was found because she liked to hang out for filet mignon leftovers at the snooty french restaurant. Jessica disappeared around the same 2001 timeframe that many other losses were suffered. Buffy was a medium size mutt that was very pleasant and family friendly when we were present and watching, but if left alone she would tear up furniture and bark intensely raising concern with neighbors. She had behavior problems and bit/injured several neighbors before we were advised to terminate her. Unfortunately I was not able to develop my confidence in ability to teach an old dog new tricks. Rebecca is a shi-tzu, who is now very alzheimer dog like, she visibly lives in trance state, running around and barking as she is sleeping in her bed, and I think she is maintaining a parking orbit before she passes on but she seems to be holding on ok. Peter and Luke were brothers we got together, and they were similar in size and appearance at the time we got them as kittens, but Peter became the fat cat that likes to sit around in the house, under the window with the sun shining through the window. Luke became the skinny cat that likes to run around and hop fences and explore all the neighbors backyards as well, and perhaps decide that he prefer's the neighbor's cat's food over our own, and the neighbor adopts our cat. Herbie was a gift left us by Kathy's father when he passed on, we got to take care of the dog, and he has a really good nose, as a dachshund should, so he is able to locate food wherever it might be in his potential reach, and he has a taste for donuts and breads/starches as well as the more traditional meat fare. The effect of his undaunted appetite and ability to find groceries not yet put away or convince the innocent humans to drop food in his vicinity, he is nearly twice the appropriate weight for a Dachshund, and has also been found to have Cushings disease and this also relates to his weight problem. Francis, known by some as Francis Ding Dong Drake the Third, was a pomeranian, and I might advise folks who have a shi-tzu from also having a pomeranian, as they are both little royal personality dogs that expect to bark until everyone gets out of their way and submits to their tiny will, and Francis and Rebecca had many long discussions upon which neither would agree to submit to the will and authority of the other. Where the other dogs tend to follow Kathy more than me, Francis would follow me around, and sit at my feet and hide in my shadows. But then again he would tend to get visibly flustered if I would touch him, or especially if I would dare to pick him up then he would try to bite me with his one remaining canine. And when Kathy and I were not home, Francis would look around for us outside, and as we drove up he would often be at the fence beside the house looking through to bark and greet us on our return. Unfortunately, on one occasion while we were gone for several weeks, Francis fell into our Jacuzzi. We presume he was looking for us and became disoriented, and his loss is difficult because Samantha handled the situation, disposing of the remains, and we came home to his absence.
Wii Fit
I think Wii Fit is the best Eco Terrorist Wellvolution video game ever. LOL now I have a game to harass me about how fat I am, and remind me now and then how I should do something about it; make me do Yoga, and also I can telecommute and snowboard or ski as I am in meetings on my motorola and ear bud mic. This is what work should be like. And it saves gas and commute time, and makes me more healthy and full of life. Mouth is explaining optimal database deployment standard as feet navigate board through obstacles.
Resume out
My resume is currently circulating on the net, and is available in html form here. Or email me at tomcatkev@hotmail.com.

Apologies to anyone whose name I might have misspelled.